Why not trust a team of professionals known for outstanding results and unbeatable prices?
The team behind Proven Publishing are industry veterans in independent publishing.
The team behind Proven Publishing are industry veterans in independent publishing, with a total of 30 years of experience in the field.
They're the designers and editors behind bestsellers like How to Hustle and Win and The Hood Health Handbook, titles that revolutionized the nonfiction book market and continue to sell out today. They've handled children's books, romance novels, cookbooks, reprints of historical classics, memoirs, self-help guides, and even the marketing materials and merchandise associated with their success!
Subscribe To Our Newsletter
Click the button below to be added to our mailing list and get all our up to date news and offers.
Here's Why You Can Trust The Proven Publishing Formula!
We handle almost every detail of your project, except the writing! But since that's the hardest part, we also offer author coaching and other services to help you get finished…and get published! After that, we can help you with sales, distribution and other needs!
If You're Ready To Get Started, Reach Out To Us Now!
Use our Contact Form to fill out and submit your Publisher Questionnaire.
Done with your manuscript? Our Core Publishing Package covers just that, all the essential elements you've gotta handle to publish and sell a successful book! We can handle it all for you! And we do financing and then payment plans!
Here's what the package includes:
CONSULTING

Discuss your project with an expert and plan your project for success!

LAYOUT and TYPESETTING (normally $150-$300)

A clean layout and formatting so your book is easy on the eyes

COVER DESIGN (normally $150-$300)

A quality front and back cover design so it catches readers' attention

ISBN and

BARCODE ($100)

The necessary ISBN number, Barcode, and other book registration details!
DIGITAL PUBLISHING ($100) eBook Files for all digital platforms (Kindle, iTunes, Google Play, Nook, and Kobo) Print-ready PDF, ready for paperback or hardcover printing
EDITING 10 Pages of FREE editing (up to 4,000 words)
AUTHOR COPIES 5 Author Copies of your finished book! (Sales copies are typically $3-$7 per book, depending on page count and quantity ordered)
MARKETING Online promotion on our social networks for your book (4-5 posts per network)
– $750
Expert Consulting
Need an experienced veteran to guide you through the process, answer all your questions, and set you up with a system for proven success? Our consulting packages cover four one-on-one phone sessions (about an hour long), spaced out over a month, so you and your consultant can set goals and plan to meet them quickly! We also offer individual sessions on distribution, website development, and other needs.
– $500
Editing Package
Need a manuscript edited for print? We'll take care of the whole project! (Up to 200 pages, we'll quote you a great rate on anything longer!)
– $250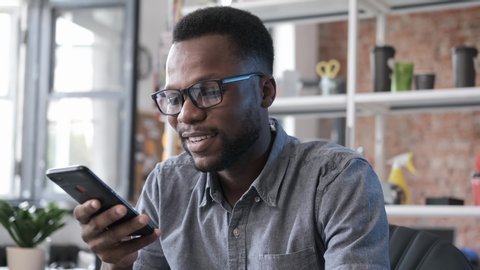 Publish by Phone™
Thought it couldn't get any easier? Well, we've found a proven formula for getting the best books done easily! How? No, we don't believe in ghostwriting, because we know we can get incredible content from even the most challenged authors through our amazing Publish by Phone™ process. Want to find out how? Contact us to get started! We can complete most projects under 200 pages in under 30 days and for under $2000! This includes everything in the Core Publishing Package as well as the Editing Package!
– $1500
Digital Distribution
Have your files ready? We can get your book set up for sale on all electronic book platforms!
AMAZON KINDLE
BARNES and NOBLE NOOK
APPLE IBOOKS
GOOGLE PLAY BOOKS
– $250
Physical Distribution
Ready to see your books all over the country? Let us help you secure national distribution through Amazon and our network of independent bookstores.
LOCAL DISTRIBUTION

Distribution setup with Black-owned book distributors
Distribution info for other national book distributors
Black-owned bookstore directory for country
Library directory for state (ask about other states!)

AMAZON DISTRIBUTION

Setup with Amazon selling books across the country
– $250
How Much is Book Printing?
When your book is ready to print, we've always got the most affordable options in quality hardcover and paperback printing. And we do full color pages! The following gives you an idea of our low prices. Once you've got your final page count, we'll be able to more accurately estimate your printing costs. 
Paperback Copies

$2-5 per copy (based on page count and size)


Hardcover Copies

$7-10 per copy (based on page count and size)
Ecommerce Package
Need a website designed to sell your book? We'll get you a quality domain name and a solid one-page website where you'll receive book orders and payments immediately.  All you need to get started is your Paypal account and your book graphics.
– $500
Online Marketing Package
We also help clients with marketing their projects online, by developing amazing digital materials for use in promotion and brand-building. We also ensure your book receives plenty of exposure through a targeted press release, promotional videos, graphics, and emails, as well as blogs prepared from your book's content, and social media posts on our networks to promote its release. We can also guarantee your book will land at least 3 online reviews!
– $1000
1 PRESS RELEASE

1 VIDEO

1 CORPORATE IDENTITY PACKAGE

2 EMAIL BLASTS

3-5 ONLINE REVIEWS

4 PROMOTIONAL GRAPHICS

5 BLOGS

20 SOCIAL MEDIA POSTS
Real World Marketing Package
Ready to take your marketing to the streets? With this package, you'll have everything you need to build your brand and your buzz, and to effectively promote your book to your target markets in the real world, whether at events, at retail locations, or by direct mail!
– $1000
5000 Book Promotion Flyers (1 Sided)

1000 Author Business Cards

2 Promotional Car Door Magnets

500 UV Coated Promotional Stickers

Local Flyer Distribution in Three Markets

100 Sales Sheets

10 Promotional T-Shirts
Additional Services and Options
We can help you with just about anything you need! From author coaching to video trailers, we provide a full range of additional services and options to complete your next project!
BOOK DEVELOPMENT
Transcription/Typing

$5 per page


Additional Editing

$5 per page
DESIGN ESSENTIALS
Custom Cover Layout $150-$300 (based on pictures and text to be included)
Custom Interior Layout $150-$300 (based on content diversity)
Pictures in Page $5 per picture
Color Pages Additional 0.05 per page
Author/Publisher Logo and Branding $150
Identity Package w/ Stationary $250
ONLINE MARKETING
One Sheet/Sales Sheet $100
Promotional Graphics (Set of 5) $150
Video Trailer $200
Social Promotional Campaign $250
(1 Month: 20 posts + 2 sponsored ads)
Press Release and Distribution $350
PROMOTIONAL MATERIALS
Car Door Magnets (Set of 2) $100
1000 Business/Promo Cards $150
1000 Stickers $200
Book Banner (Includes Design) $250
SALES AND DISTRIBUTION
DIrect Sales Consulting $100
Distribution Consulting $100
Amazon Consulting $100
PARTNER DISCOUNT
All of our clients receive a 20% discount on any of The Solutionary Institute's courses on Business, Publishing, or Marketing!
Let's Work Together, Contact us Today!
Proven Publishing is a comprehensive publishing services firm based out of Atlanta, Georgia. We're a small company that's made big waves in the publishing industry by offering a full range of high-quality services at competitive prices.
Our mission is to transform the publishing industry by providing the general public access to the highest standards of planning, design, print, and marketing, at affordable prices." Proven Publishing values the environment. Our books are printed on long-lasting acid-free paper. When it is available, we choose paper that has been manufactured by environmentally responsible practices. These may include using trees grown in sustainable forests, incorporating recycled paper, minimizing chlorine in bleaching, or recycling the energy produced at the paper mill. Proven Publishing is also a member of the Tree Neutral™ initiative, which works to offset paper consumption through tree planting.
Proven Publishing values diversity. Proven is a woman-owned and minority-owned small business. Our staff, consultants, representatives, and contractors are comprised of over 40% women and minorities. Knowing that diverse clients have diverse needs, we employ representatives that reflect the growing ethnic and socioeconomic diversity of America.
Proven Publishing values corporate ethics. As one of a few small companies to successful leverage industry-baseline prices and offer them to the general public, we make minimal profit from our publishing packages. Our goal is to thrive on the volume of our client base, rather than individual client transaction size. To do so, we depend on (and reward) referrals from our clients.
Supreme Understanding

CEO & Lead Publishing Coach

Supreme Understanding is the author/publisher of Supreme Design Publishing's bestsellers How to Hustle and Win, The Hood Health Handbook, The Science of Self and twenty other books that revolutionized self publishing in the urban market.

Now with Proven Publishing, Supreme offers new authors an opportunity to utilize his proven formula to successfully write, publish and market their own books.

Jacklyn Brown

Publishing VP

Jacklyn is an advocate reader and has currently set a goal to read up to fifty books a year. She was born and raised on the South Side of Chicago and currently resides in California. As a mother and a life coach, Jacklyn considers herself a permanent student of life. She enjoys traveling, cooking and physical fitness activities. Jacklyn promotes women empowerment and personal development. Her company's mission is to Transform the story your Mind Writes by assisting with healing wounds, reconditioning ways of thinking, and working through blockages that inhibit us from feeling and living the way we want.

He Ruler

Product Manager

He Ruler aggregates both Supreme Design Publishing's and Proven Publishing's book printing process and eBook preparation. He possesses several years of production parts assembly experience in literature, sound recording, and video.